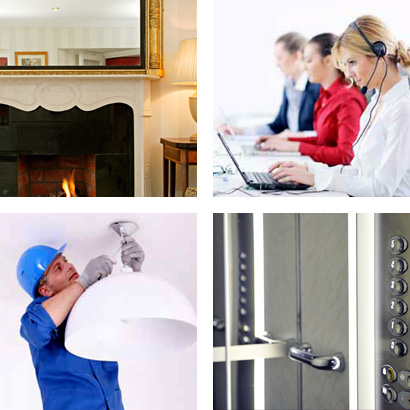 Our service begins with our properties but it doesn't end there. Our residents' comfort and enjoyment is our priority and our dedicated management team are always on hand to help with any queries. As property owners, we are in a position to take care of all the important details that make a living space a home.
Corporate Services
Because we own and manage every single one of our properties you'll always be dealing with us - from your initial enquiry to the end of a tenancy. There is one point of contact, one monthly payment and one contract, making sure your administrative burden is kept to a minimum.
Whether you are looking for the flexibility of a one month contract or the security of a 12 - month lease, we can customise our service to match your needs. No matter how many properties you require we'll deal with all the administration that comes with setting up tenancies including:
Registration with the Private Rented Tenancies Board (PRTB)
Standing order set up
Utility transfers
You're also guaranteed a friendly support team to deal with queries before during and after the tenancy, a 24 hour emergency contact system and a quick response maintenance team.
What's more we provide full orientation at check-in, a full departure check-out service and optional extras ranging from a house cleaning service to fully corporate serviced rentals.

PRINT PAGE
Enquire
T +353 1 667 51 30
F +353 1 667 51 29